We are a registered GETRON Agency, based in the city of Vrsac, in the southern part of Banat in Vojvodina.
We offer an autonomous spraying solution based on mission planning, autopilot and management system.
Ideja
We developed this idea the moment we saw this scene, where the troubles of farmers with their tractors begin, along with huge problems.
Plan
From idea to realization, the most important thing is to plan the entire flow, and that is a flying machine - an agricultural drone.
Realization
Finally - we have achieved our goal: the beginning of a new era in agriculture.
Solving dusting problems
.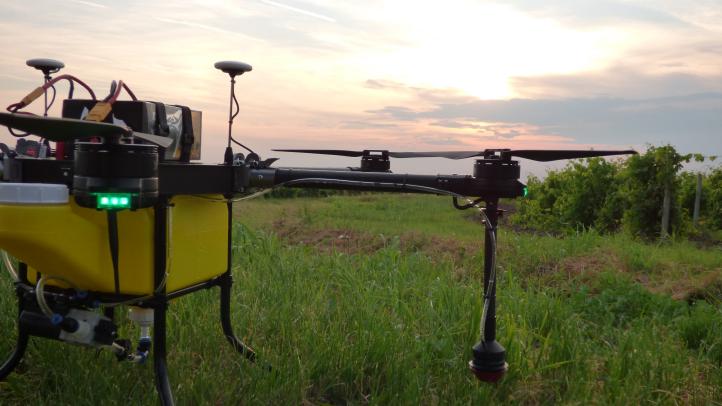 Our services by Drone are unique - we don't step on anything - we fly over crops.
We can act immediately after the rain, we don't have to wait for the soil to dry out.
When the tractor is no longer able - that's where we can. Example: when the crops are large, our Drone can work above the crops, it is not an obstacle for us, as it is with tractors.
Our Drone is also great for high altitudes, up to 30m. Great for spraying vineyards, orchards, beach lakes and campsites, as well as various resorts.
Don't worry, you're in safe hands
Our abilities
We have the best pilots in the field of agricultural drones.
Our approach
Piloting an agricultural drone is not a simple game, it is very important to know all the functions of the drone, to feel its work and flight.
Our mission
Solving agricultural spraying, and the most important thing for us is the health of our farmers, because with our drone and our services, the farmer is no longer in danger of inhaling various odors of preparations, and worst of all, poisoning, as is often the case with dusting tractors.
Our solution
Our Agricultural Drone.